Calling all writers and editors!
Rough Park Press, Huron's student-run newspaper, is looking for new editors and contributors for the 2020/2021 school year! Rough Park has a wide selection of segments from politics, culture, editorials, art, and more.
Contributor applications are accepted on a rolling basis. Editor applications are due Thursday, October 15.
Contributor Application
Please email roughparkpress@gmail.com your information and areas of interest.
Editor Application – Due October 15
If interested in an editing role, where you will lead a segment on Rough Park, please complete the attached application and email it to roughparkpress@gmail.com.
Part 1 of 3: Create a paragraph that could be used as an article.
Use the information on the poster below to create a paragraph. Extra information can be included, but this is not necessary.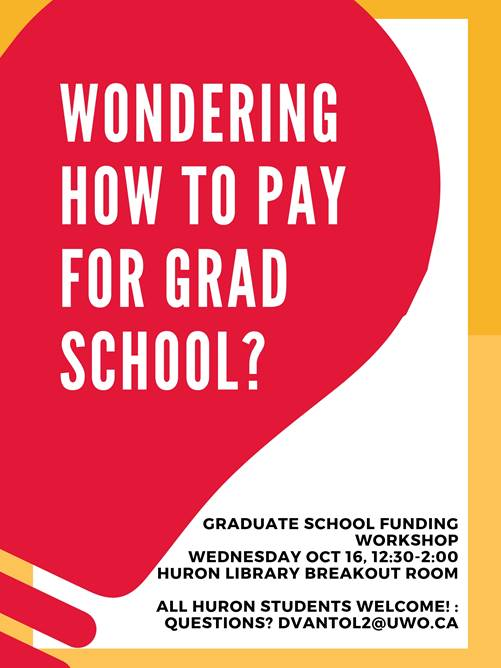 Part 2 of 3: Correction and rewriting.
Part 2-A: Correct any writing errors in the following sentences. Consider readability and engagement.
He said the book were a good read.
The article went on to add that most of todays most popular comedians are women.
She said that before marijuana is legalized, there has to be more extensive research pointing in the direction of its being a harmless drug.
The appliance repair company requires their workers to buy their own tools.
The health clinic will open their doors next week and anyone can have their records transferred to the new facility.
The jury reached their verdict after two days of deliberation, finding Billy Jones, eighteen, guilty of burglary.
Part 2-B: Rewrite the following sentences as precisely as possible.
Smaller grocery stores usually know their customers.
After paying a $325 fine, the dog was free to go home with its owner.
A car stopped to help the accident victims, then called the police.
Part 2-C: Rewrite the following sentences, eliminating their slang and journalese.
She racked up $30,000 in medical expenses.
He gave an OK to spending the $5,000 figure for a car.
The program is geared toward helping high school students.
The city council voted on the motion they made to accept the bids.
Police officers arrested the man that had broken into the store.
Saying the administration would support her, the professor said they wanted her to take the position.
Part 2-D: Rewrite the following sentences, eliminating clichés.
He said the cold soda really hit the spot on a hot day.
Police investigating the accident told the woman she was lucky to be alive.
The mayor had won a reputation for being fair and open to residents.
Part 2E: Rewrite the following sentences, using stronger verbs and normal word order (subject, verb, direct object).
The final plans for the project will not be decided upon until later this year by officials.
With her re-election campaign coming this fall, the mayor noted that she will be making plans soon.
Their lawsuit complains that the bottle has an insect in it.
Please include any experience that would make you a could fit for this position. This does not have to be an exhaustive list of achievements!