Though the school year has wound to a close, research at Huron continues to abound: the Centre for Undergraduate Research Learning is celebrating the winners of our 2019-2020 SIG awards!
In 2018, CURL received a SSHRC Institutional Grant (SIG). As part of our commitment to providing valuable experiential learning opportunities to students at Huron, this funding supports faculty projects that incorporate hands-on research training and mentorship with paid student researchers.
"We had excellent submissions this year," says Dr. Christine Tsang, CURL's Director, "And we're thrilled to help foster the development of thorough, professional, socially-conscious student researchers."
This year's winners are focusing their efforts on exploring contemporary politics surrounding marginalized Indigenous and rural communities locally and internationally. Expected research outcomes include governmental policy recommendations, exploring Huron's historical connections to residential schools, among others.
Indigenous Communities, Huron Histories, and "Developing the North":
The 2019-2020 Winners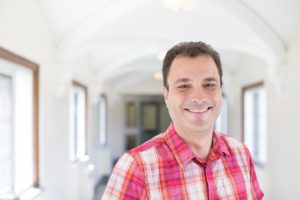 How do Indigenous peoples foster self-determination through community-led and territory-based efforts? Centre for Global Studies professor Lucas Savino will begin to answer this question by examining grassroots initiatives led by Mapuche communities living under National Parks jurisdiction in the context of an innovative co-management policy within Argentina's Nahuel Huapi National Park. In his project, Dr. Savino aims to identify practical challenges that exist in Indigenous efforts to secure self-determination, both in terms of co-management programs and outside of state-sanctioned initiatives. The student researcher will support Dr. Savino in a range of project activities, including through learning and using of NVivo, a qualitative analysis software.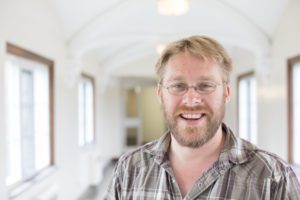 History professor Thomas Peace will focus his efforts in uncovering histories right here at Huron. Building on earlier student-led research projects, his project explores the ties the institution had to residential schools, comparing its founding as an Anglican seminary to those of two notable residential schools: the Mohawk Institute (Brantford, ON) and the Shingwauk School (Sault Ste. Marie, ON). In exploring the founding of these schools as well as their social/political networks, Dr. Peace's project seeks to determine the degree to which local, regional, colonial, or imperial Anglican networks built and sustained each institution. The student researcher associated with this project will—in addition to co-authoring a conference paper and peer-reviewed article—attend a week-long Summer Institute focused on Anishinaabe history, culture, and research ethics.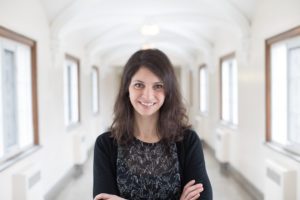 How do new plans by the Canadian government to "develop the North" respond to the issues of climate change, global migration, and poverty, and how do they align with the needs and concerns of northern (particularly Indigenous) communities? Professors Katherine Lawless and Katherine Pendakis will be heading north, completing both archival and qualitative ethnographic field research to investigate the anticipated long-term socio-political, economic, and ecological impacts of two Canadian federal programs: the Sustainable Development Strategy and the Rural and Northern Immigration pilot project (RNIP), which respectively target climate challenges in, and economic migration to, northern municipalities. Their student researcher will be participating in many stages of the project, including producing an annotated bibliography, composing a proposal for additional SSHRC funding, and travelling to Library and Archives Canada (LAC) in Ottawa to learn the material processes of archival research.
CURL would like to thank the winning professors for their commitment to experiential learning and facilitating collaborative, skill-building projects. We can't wait to see the results!