PHANTOMS OF THE PAST CONFERENCE MARCH 24!
A conference celebrating the transatlantic research of undergraduate students from Huron and Bath Spa University!  Full schedule below!

CENTRE FOR UNDERGRADUATE RESEARCH LEARNING SHOWCASE APRIL 7 2017!
History's CURL fellowship holders, Hannah Maitland and Emily Abbott, and History students from 5 courses running in 2016-17, will showcase their research at this event!  Read more here.
EVENTS ARCHIVE: FALL 2016
We were excited to host secondary school and first-year students at the second annual Huron History Day, on September 30th.  Students attended HIST 1815F "Histories of Love",  a hands-on History workshop, lunch with the Huron History Society, and the special lecture by Dr. Stephen Brooke, York University!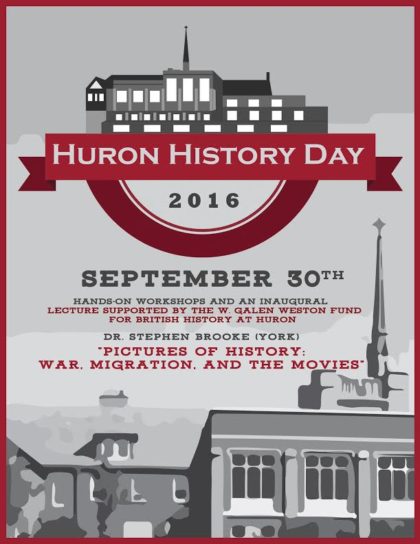 SPRING CONFERENCE APRIL 2016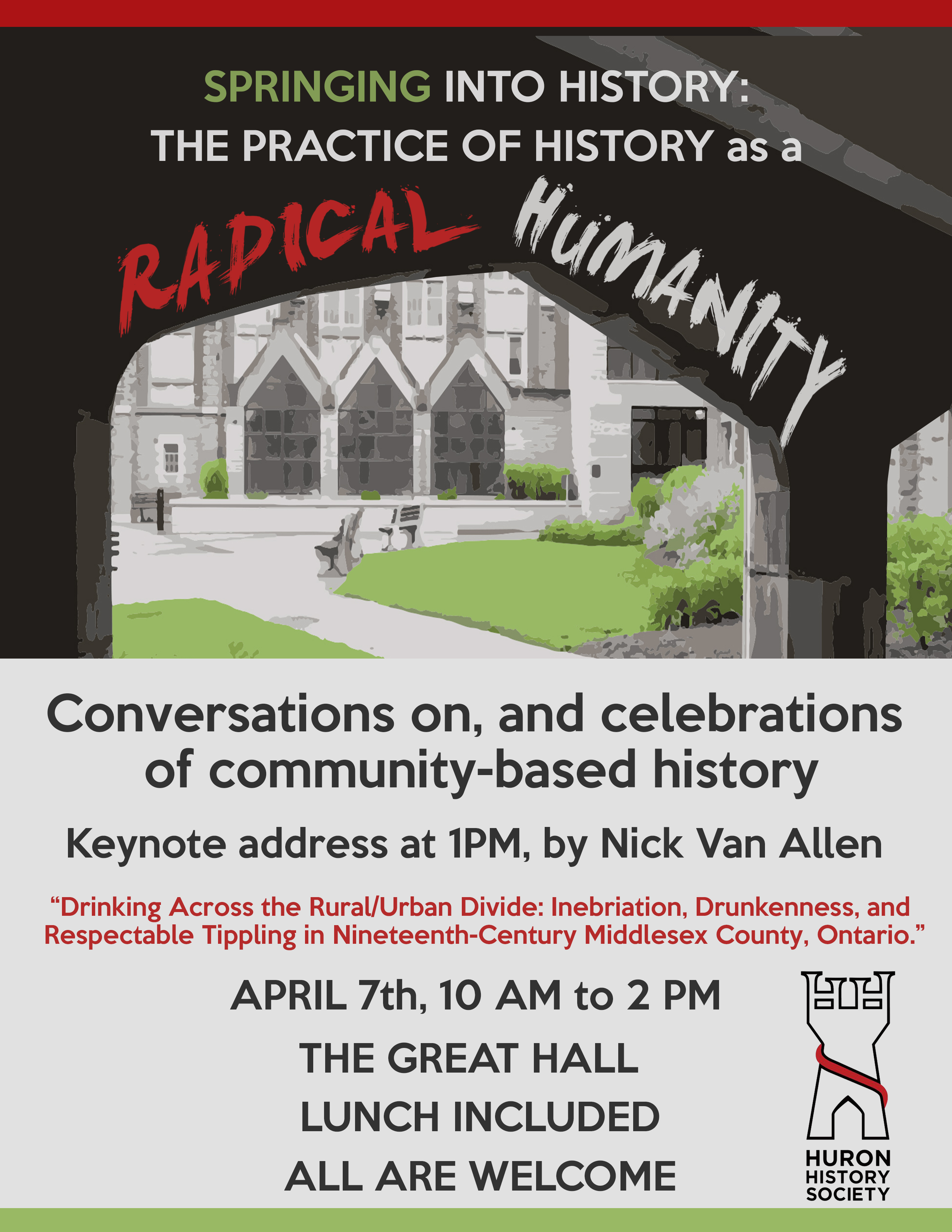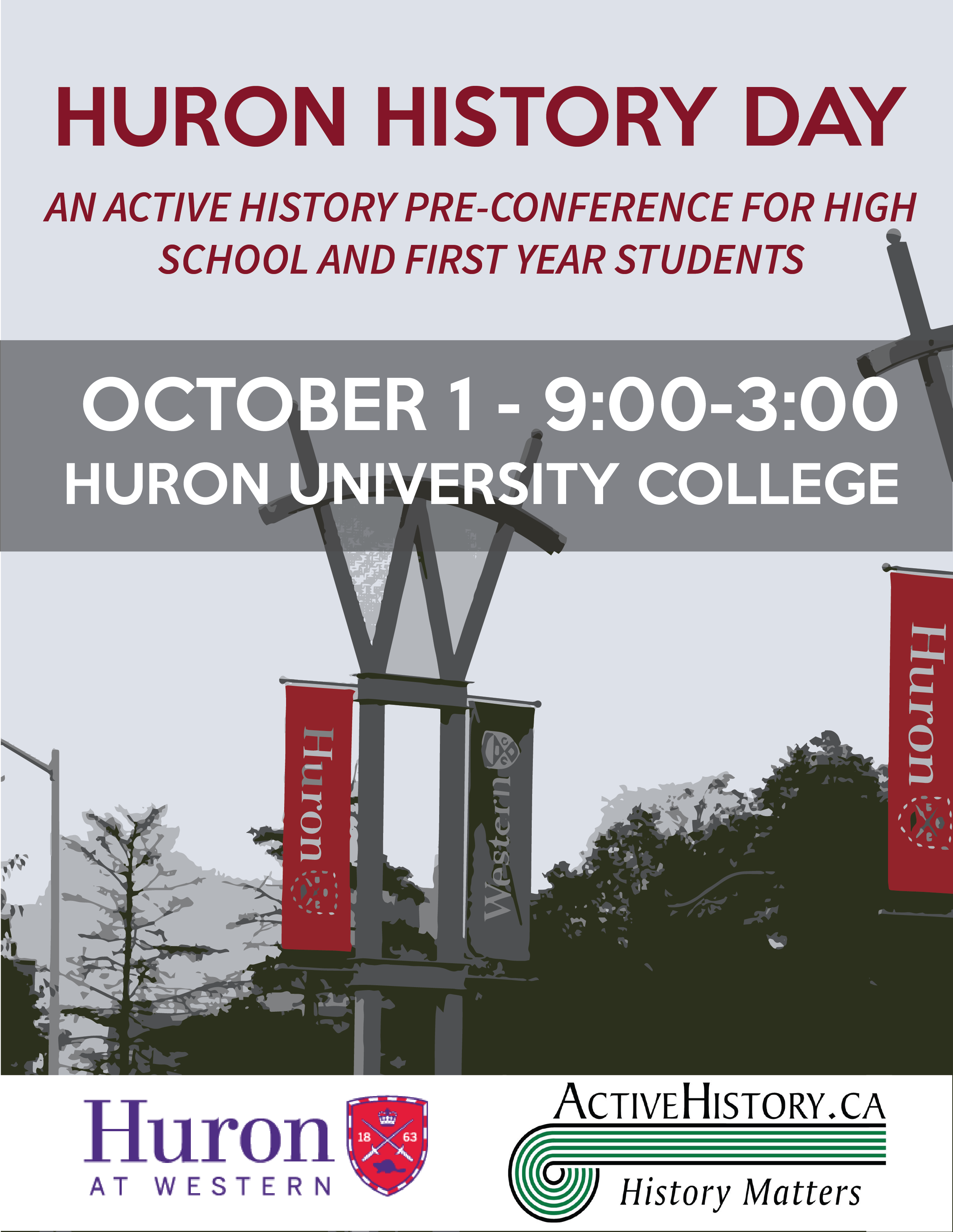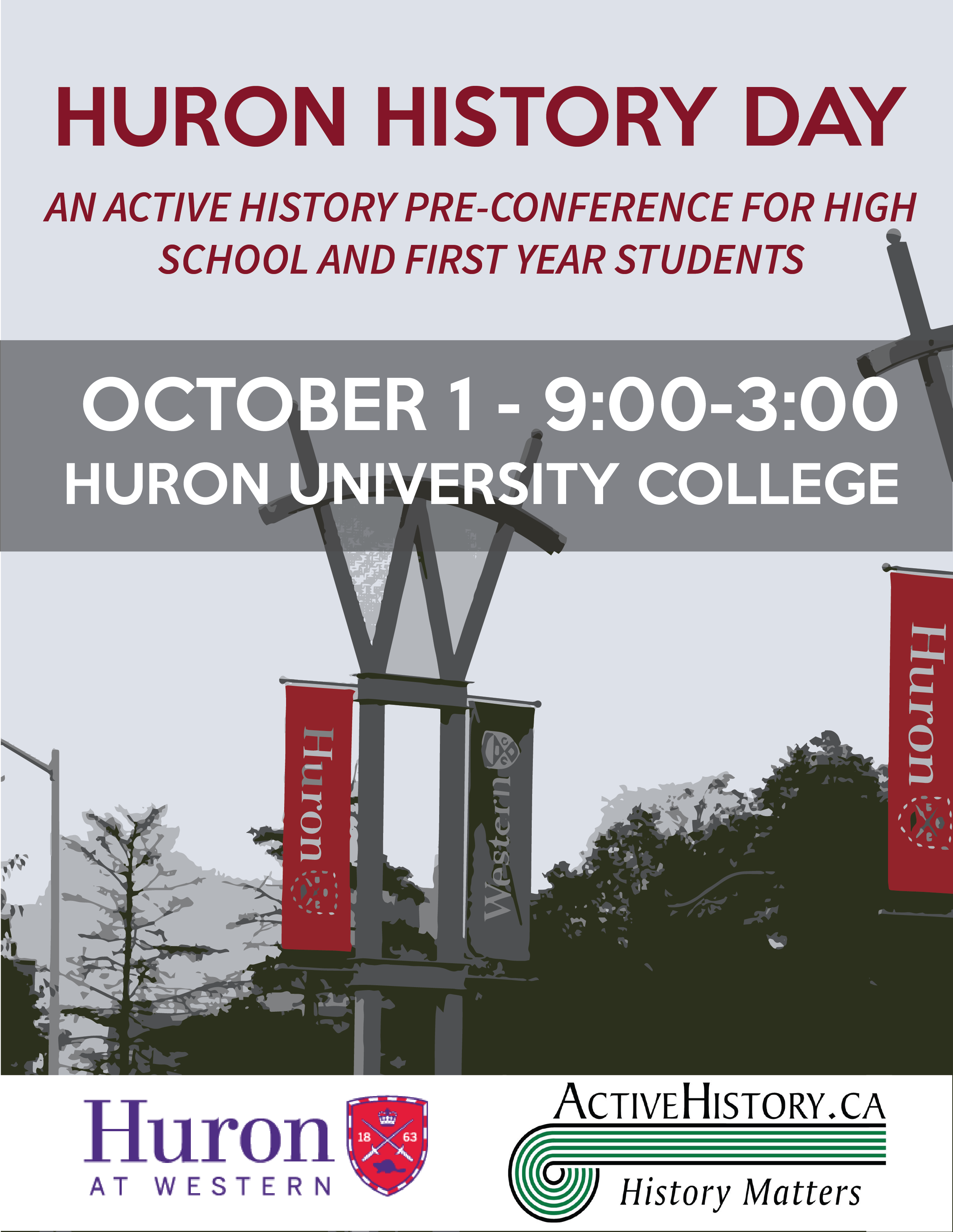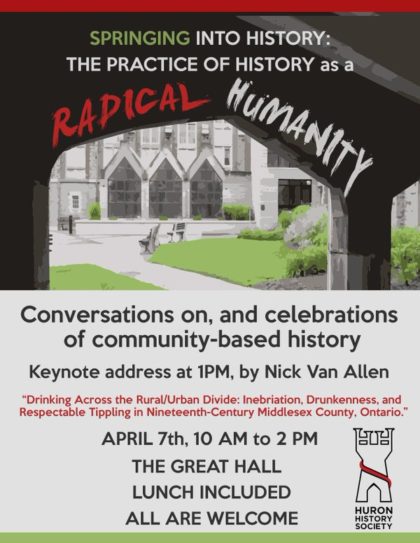 FALL 2015 HISTORY AT HURON DAY: ACTIVE HISTORY PRECONFERENCE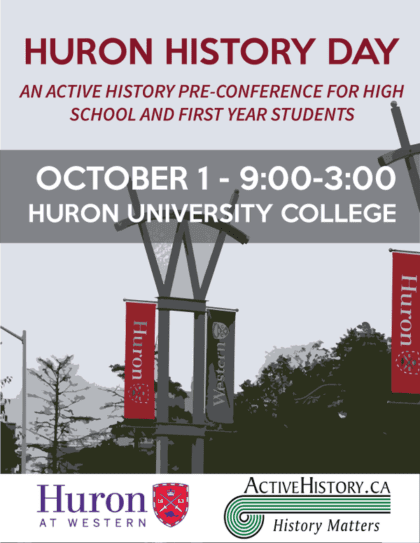 Skip back to main navigation