Join us!  
A Conversation With Lawrence Hill, February 10, 2021
Making Historical Documentaries: Workshop with Steve Gamester, March 9, 2020
Events Archive 2019
Phantoms of the Past Undergraduate Research Conference
Events Archive 2018
History Day 2018
Writing Rights, Writing Wrongs undergraduate research conference, April 2018.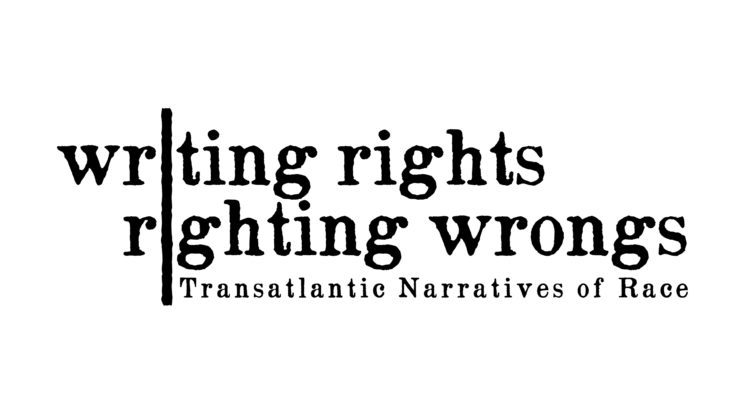 Events Archive: 2017
PHANTOMS OF THE PAST CONFERENCE MARCH 24!
A conference celebrating the transatlantic research of undergraduate students from Huron and Bath Spa University–  full schedule below.

CENTRE FOR UNDERGRADUATE RESEARCH LEARNING SHOWCASE APRIL 7 2017!
History's CURL fellowship holders, Hannah Maitland and Emily Abbott, and History students from 5 courses running in 2016-17, will showcase their research at this event!  Read more here.
EVENTS ARCHIVE: FALL 2016
We were excited to host secondary school and first-year students at the second annual Huron History Day, on September 30th.  Students attended HIST 1815F "Histories of Love",  a hands-on History workshop, lunch with the Huron History Society, and the special lecture by Dr. Stephen Brooke, York University!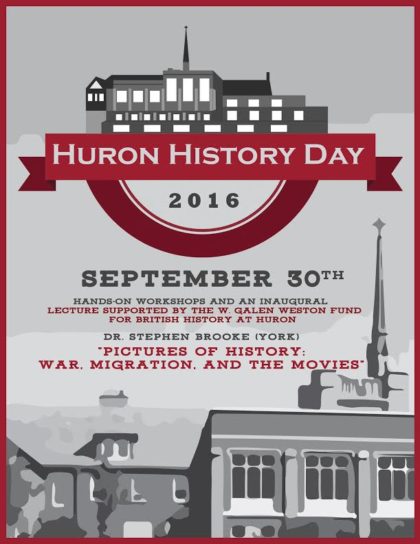 SPRING CONFERENCE APRIL 2016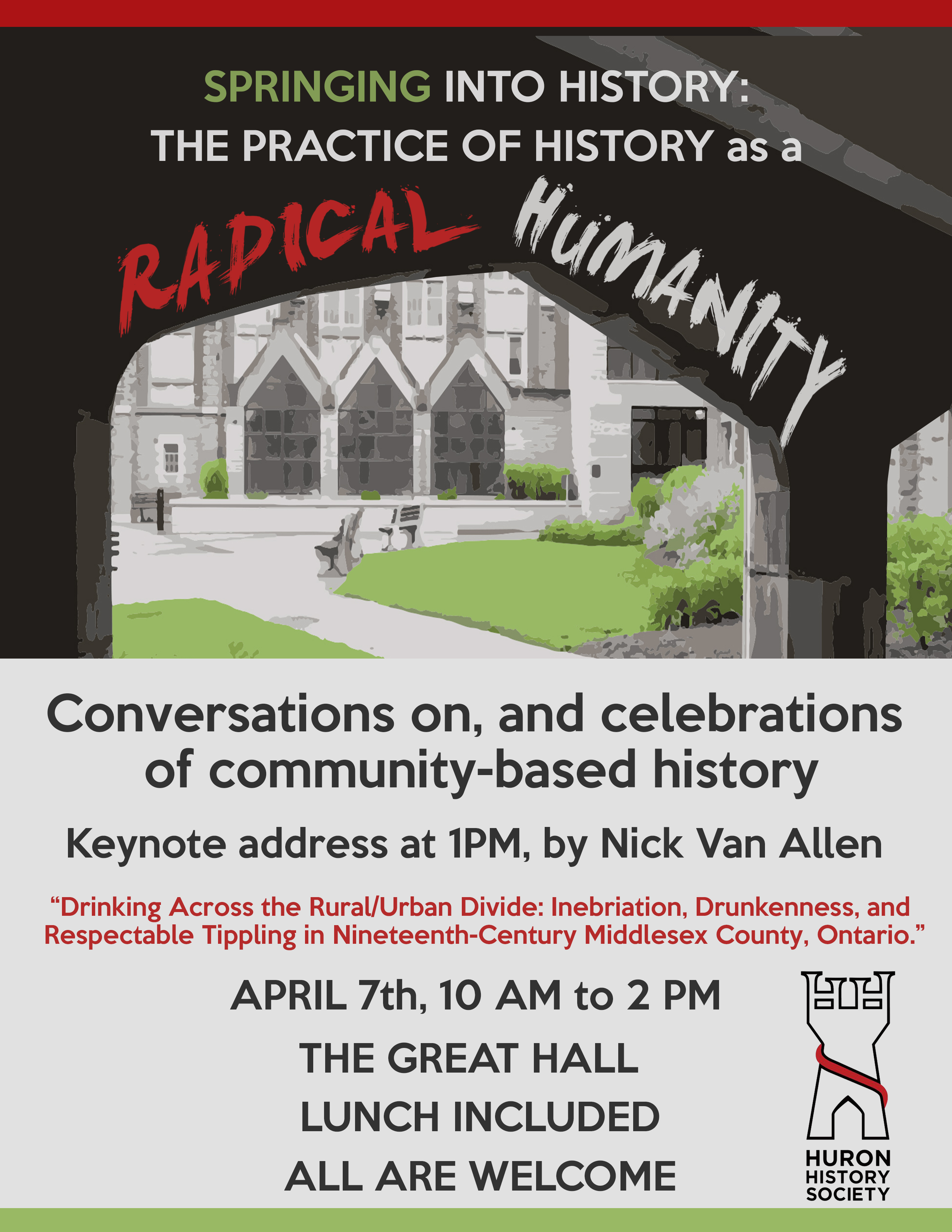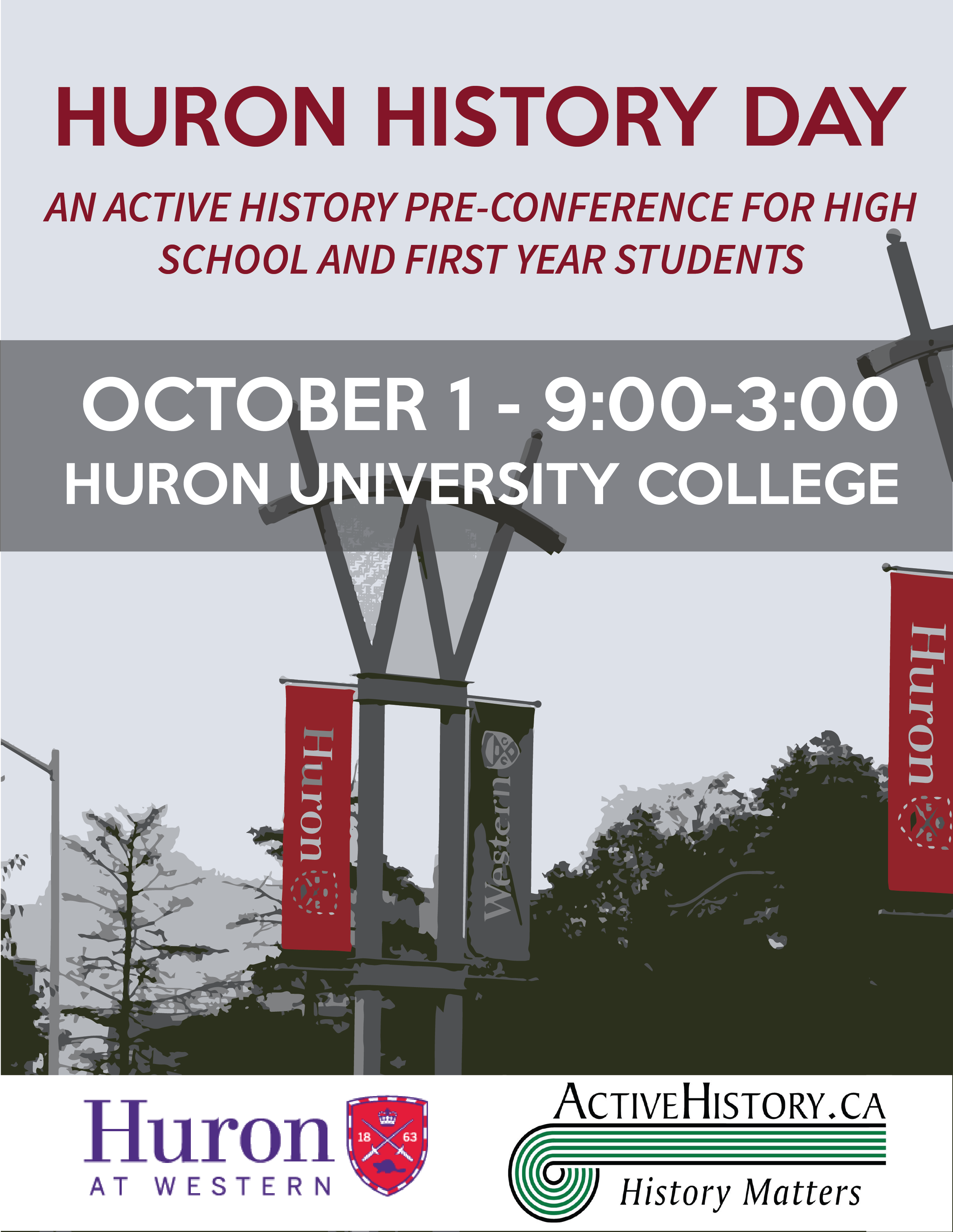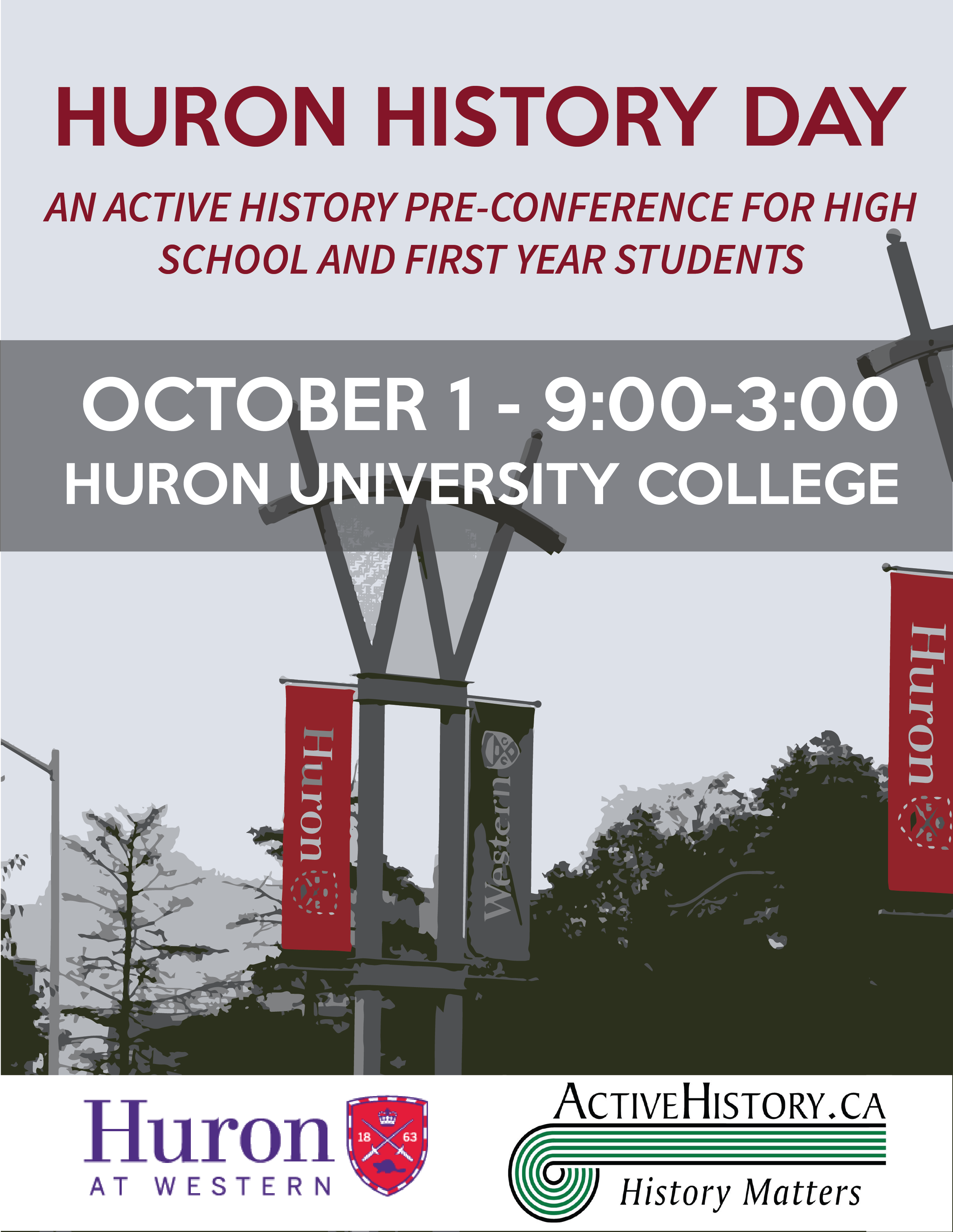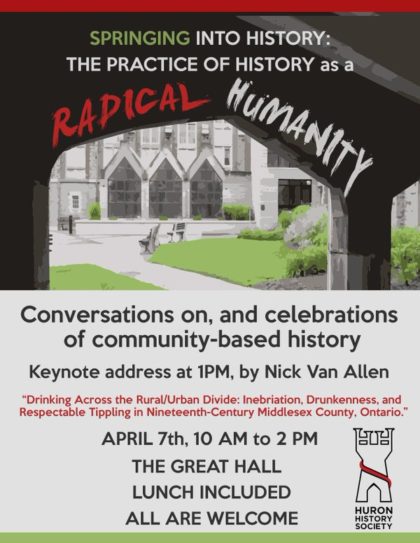 FALL 2015 HISTORY AT HURON DAY: ACTIVE HISTORY PRECONFERENCE