What connections can we draw between individual books in Huron University College's collection of  nineteenth-century rare books about Anishinaabe peoples and the broader history of education, literacy and settler/indigenous relationships in Southwestern Ontario and Canada?
To answer this question, Historian's Craft students created online exhibits using the research done by Confronting Colonialism students, including the publisher locations for all of the Anishinaabemowin texts, the transcriptions of two documents written by one of four Indigenous missionaries who graduated from Huron Theological College, and the archival and catalogue materials from the College's collection.
Check out their completed online exhibits below.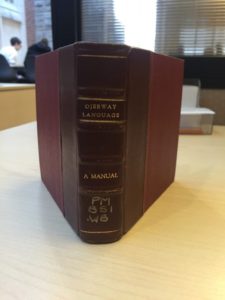 Edward Wilson's The Ojebway Language: A Manual for Missionaries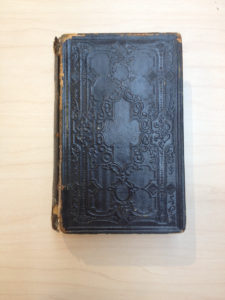 Sherman Hall's Anishinaabemowin language New Testament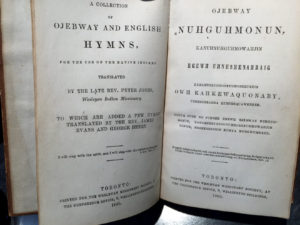 Peter Jones' A Collection of Ojibway and English hymns for the use of the native Indians