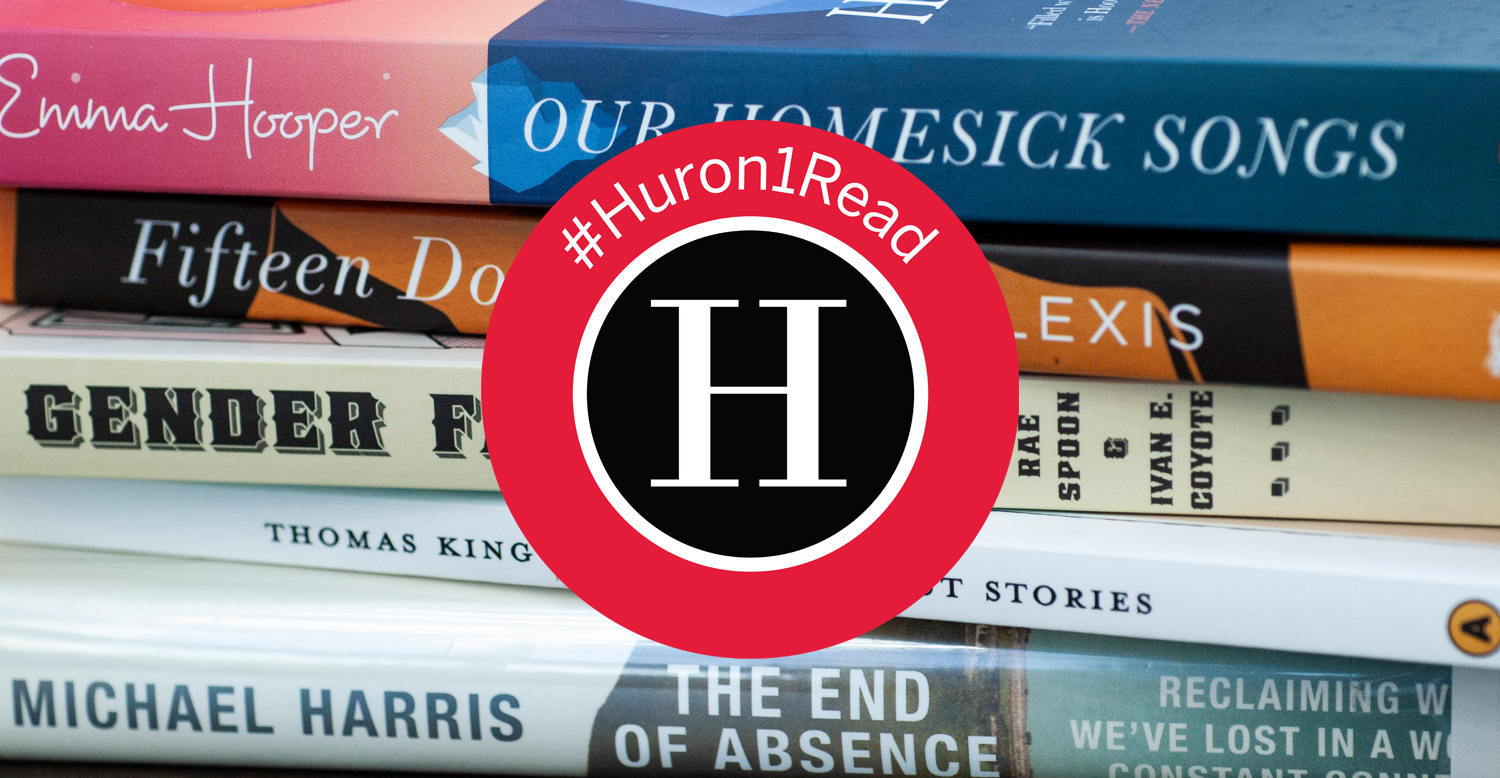 After a successful four years, Huron1Read is ready to welcome the class of 2023 with this year's selection, Our Homesick Songs by Emma Hooper.
Huron1Read was introduced in the summer of 2015 with the award-winning book The End of Absence: Reclaiming What We've Lost in a World of Constant Connection by Michael Harris and followed by Trillium Book award-winner, The Truth About Stories by Thomas King, Gender Failure by Rae Spoon and Ivan E. Coyote, and last year's Fifteen Dogs by Andre Alexis. The program was developed as a way to introduce first-year students to academic life and further foster a sense of community among students, faculty and staff at Huron. Huron1Read was incorporated into orientation week and select first-year classes, with capstone events featuring student interaction with the authors. In the case of Michael Harris, the author visit featured several first-year students sharing their classroom work with the author, discussing various themes arising from the book. Thomas King visited Huron in January, where the capstone event was centered around an open-panel discussion, where students and other audience members could ask King questions about the book directly. Ivan E. Coyote gave a candid talk in the Huron Library, and Rae Spoon performed a live set for Huron students, staff, and faculty.
One student participant, Elise Geschiere, offered the following feedback on her experience with Huron1Read:
"The Huron1Read program is a very unique aspect of Huron's campus life. The Huron1Read program gave me the opportunity to be a part of a sort of project, if you will.  I was given the opportunity to speak in front of an audience, present my ideas, and engage with the author. As well, I was able to work with people to edit my paper and have it published in an online journal," says Elise. "[The Huron1Read experience] was something I did not expect to partake in during my first year of university, but it was something I am proud of and was happy to have been engaged in."

Huron1Read 2018
Fifteen Dogs by Andre Alexis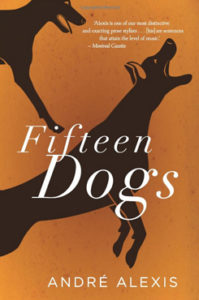 From the jacket cover:
I wonder, said Hermes, what it would be like if animals had human intelligence.I'll wager a year's servitude, answered Apollo, that animals – any animal you like – would be even more unhappy than humans are, if they were given human intelligence.
And so it begins: a bet between the gods Hermes and Apollo leads them to grant human consciousness and language to a group of dogs overnighting at a Toronto veterinary clinic. Suddenly capable of more complex thought, the pack is torn between those who resist the new ways of thinking, preferring the old 'dog' ways, and those who embrace the change. The gods watch from above as the dogs venture into their newly unfamiliar world, as they become divided among themselves, as each struggles with new thoughts and feelings. Wily Benjy moves from home to home, Prince becomes a poet, and Majnoun forges a relationship with a kind couple that stops even the Fates in their tracks.
Andre Alexis's contemporary take on the apologue offers an utterly compelling and affecting look at the beauty and perils of human consciousness. By turns meditative and devastating, charming and strange, Fifteen Dogs shows you can teach an old genre new tricks.

Huron1Read 2017
Gender Failure by Rae Spoon & Ivan E. Coyote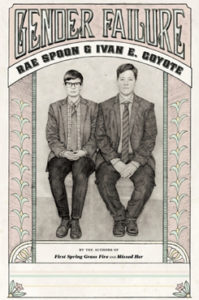 From the jacket cover:

Ivan E. Coyote and Rae Spoon are accomplished, award-winning writers, musicians, and performers; they are also both admitted "gender failures." In their first collaborative book, Ivan and Rae explore and expose their failed attempts at fitting into the gender binary, and how ultimately our expectations and assumptions around traditional gender roles fail us all.
Based on their acclaimed 2012 live show that toured across the United States and in Europe, Gender Failure is a poignant collection of autobiographical essays, lyrics, and images documenting Ivan and Rae's personal journeys from gender failure to gender enlightenment. Equal parts hilarious and heartbreaking, it's a book that will touch LGBTQ readers and others, revealing, with candor and insight, that gender comes in more than two sizes.

Huron1Read 2016
The Truth About Stories by Thomas King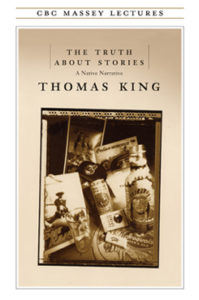 Winner of the 2003 Trillium Book Award. From the jacket cover:
"Stories are wondrous things," award-winning author and scholar, Thomas King declares in his 2003 CBC Massey Lectures. "And they are dangerous." Beginning with the traditional Native oral story, King weaves his way through literature, history, religion and politics, popular culture and social protest, gracefully elucidating North America's relationship with its Native peoples.Thomas King is a Professor of English at Guelph University, where he teaches Native Literature and Creating Writing. King published his first novel in 1990, and has since become an award-winning author, presenter, and radio-host.
Huron1Read 2015
The End of Absence by Michael Harris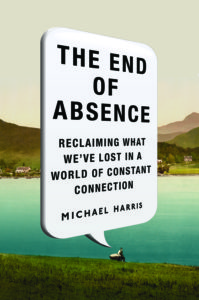 From the Jacket Cover:
"In this eloquent and thought-provoking book, Michael Harris argues that amid all the changes we're experiencing, the most interesting is the one that future generations will find hardest to grasp. That is the end of absence – the loss of lack. The daydreaming silences in our lives are filled; the burning solitudes are extinguished. There's no true 'free time' when you carry a smartphone. Today's rarest commodity is the chance to be alone with your own thoughts"